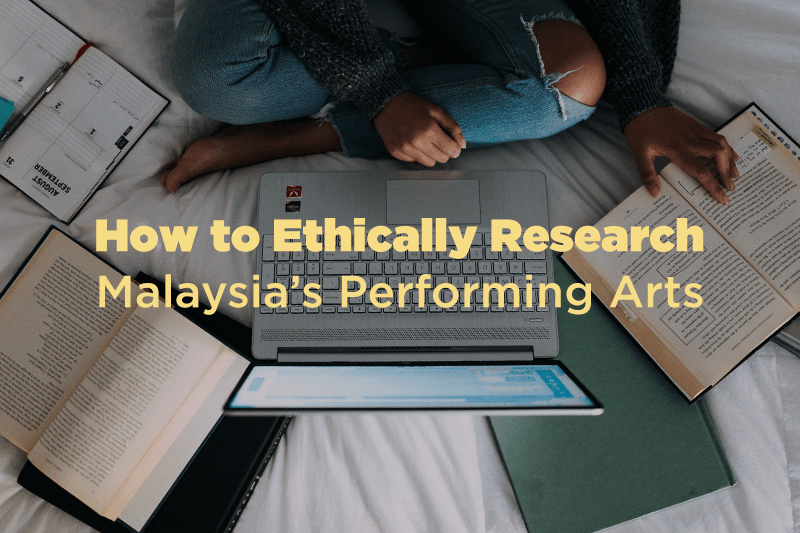 Research ethics is important to protect the integrity, rights and welfare of academicians, research participants and performing arts practitioners.
Some of you might have these following worries:
Unsure what is right and what is wrong in doing research
Encounter backlash once the paper is published
Finding ethical resources for Malaysia's performing arts
In this article, we will take you through how to research Malaysia's performing arts before your paper gets published.
Why Research Ethics is Important
According to Resnick, doing research ethically is crucial
To Promote the aims of research
To Support values required for collaborative work such as mutual respect and fairness
So Researchers can be held accountable for their actions
To Ensure that the public can trust the research
To Support social and moral values
Therefore, research ethics helps to run your research smoothly with minimal barriers and arguments with various parties.
Now you know why research ethics is important, it's time to look at how to do your research ethically.
Be transparent in discussing about intellectual property
Many researchers encounter problems for not crediting sources in their paper. Remember to credit all of those who have contributed to your research, including the sources of  materials you collect and analyse.
Be aware of your multiple roles
Don't get too personal with people who are part of your research as it will hamper your professionalism and could exploit or harm others.
Think about whom you select and how you communicate with them for research purposes. Be aware of unintended triggers and have a plan in place which complies with the Ethics Code to resolve matters in the best interest of the group or persons you are interacting with. Ask for consent
Asking for consent from research participants ensures that they are aware of risks and benefits while being part of the research voluntarily.
Here are a couple of things to let your research participants know:
Research purpose, duration and procedures
Participants' right to decline or withdraw from the research
Potential research benefits
Possible risks that might happened in the research
Confidentiality
Incentives for participation
Contact details for participants asking further questions after research
Get signed consent forms from the participants as part of documentation. You also need informed consent to ensure trust between you and the participants.
Respect confidentiality and privacy
Researchers need to respect the participants' rights in sharing their information. You need to be conscious in asking whether they are willing to talk about sensitive topics without feeling uncomfortable. So providing detailed interview questions, with the right choice of words, matters during the conversations.
Here are things to consider when interviewing them:
Let the participants know how the data will be used and published
Know the federal and state law that applies to your research
Take practical security measures
Think about data sharing before you start your research
Understand how the Internet impacts your research
Look into ethical resources for Malaysia's performing arts
Understanding ethical obligations and available ethical resources related to Malaysia's performing arts is a must to avoid and solve ethical research problems.
Here are the following resources to look at:
Arkib Negara
My Art Memory Project (MAMP)
Requesting permission to view collections of theatre companies, art groups or online archives of major newspapers
For further information, contact us and we will assist you in what needs to be done for your research.
Summary
Remember these principles of doing research on performing arts in Malaysia ethically.
Honestly address intellectual property
Consciousness of multiple roles
Get informed and signed consent
Value confidentiality and privacy
Learn about research ethics through available resources
Visit our website to discover our digital archive of Malaysia's performing art history, including our Censorship Chronology, here.