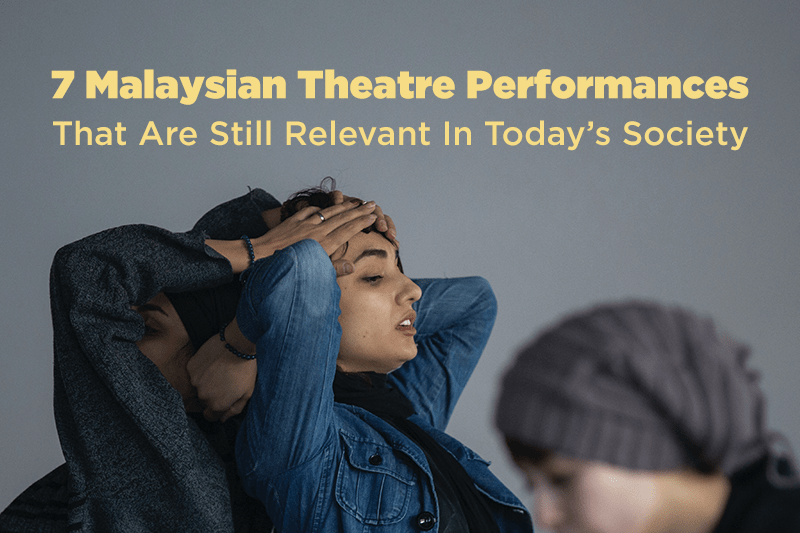 Over the years, the complexity of Malaysia's socio-cultural and political issues have deeply impacted the theatre industry, influencing the stories told and discussed on stage.
Theatre professionals and performers put their unique cultural practices and traits into their works to spark conversations with their audience.
We archive Malaysian theatre performances so that future generations will appreciate these efforts and to emphasise their continued relevance to issues that are still happening today.
Here are 7 Malaysian theatre performances that are relevant to current issues in Malaysia.
Tok Perak – Finding space in an evolving world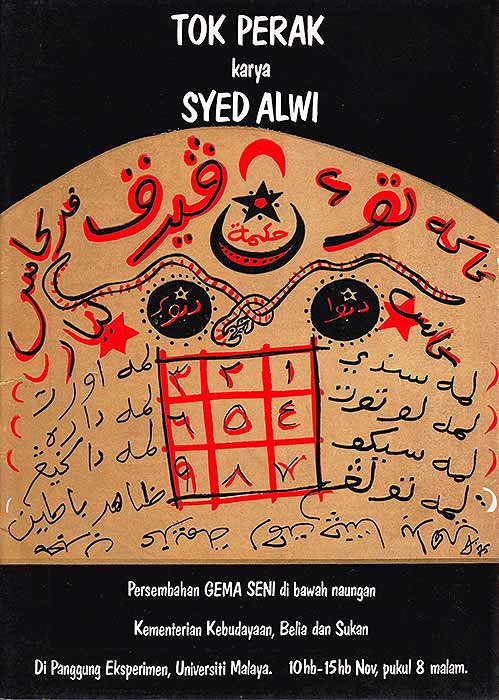 Based on Salleh Ben Joned's essay, Saya Bukan Sasterawan, Tok Perak (1975) was known as the first multimedia event in Malaysian theatre. The performance was staged at Panggung Eksperimen, Universiti Malaya in 1975.
The performance, written by Syed Alwi and directed by Krishen Jit, consists of contemporary and folk theatre, film and choreography.
The story follows traditional medicine seller Tok Perak who struggles to continue his practice in modern Malaysia. Tok Perak represents a powerful metaphor for the warp speed at which change comes at us. It feels even more relevant in 2021 than it did decades ago, as the push forward leaves too many behind. We constantly use social media as a coping mechanism that keeps us company. Like Tok Perak, we yearn to feel connected with communities with whom we can share our experiences and  support. 

Accidental Death of an Anarchist – Corruption and death in custody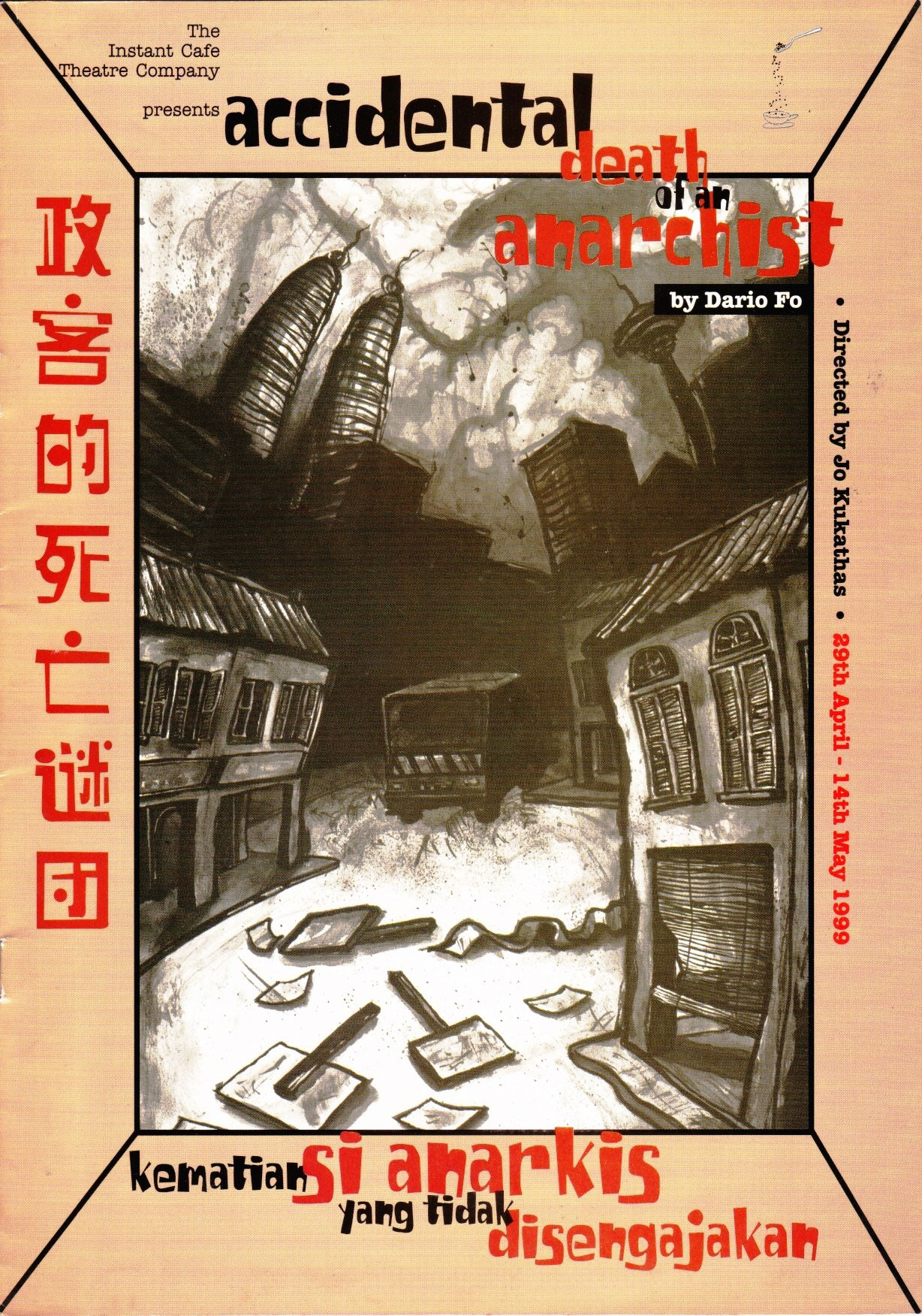 Considered one of the classics of 20th Century theatre, Dario Fo's play was staged by Instant Cafe Theatre in 1999. It is a farce that centers on the 'accidental' death of a man in police custody.
The Malaysian adaptation of the script was written against the backdrop of the nascent Reformasi movement.
In the program notes, director Jo Kukathas writes "The play has as much relevance three years ago as it did 30 years ago when Dario Fo wrote it." While that was certainly true in 1999, the play is as incisive today, not only politically, but against the spate of allegations of police brutality upon Malaysian-Indian men and immigrants held in custody.
The Vagina Monologues – Feminist activism among women in the digital age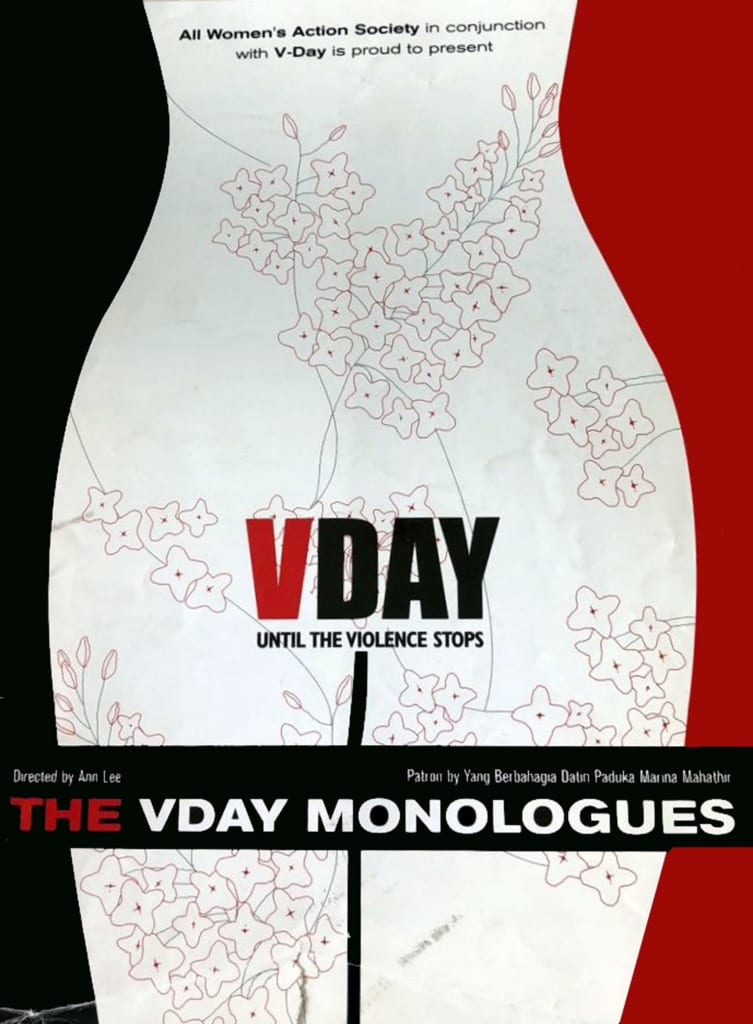 The Vagina Monologues (2000), an episodic play written by Eve Ensler, is part of as a global activist movement to end violence against women and girls.
Each episode explores sexual experiences, body image, menstrual period, sex work and other topics through the eyes of women of various ages, races, sexualities and other differences.
In 2002, a production by Five Arts Centre was denied a permit to extend its run, while  another production held around the same time by AWAM and directed by Ann Lee, was denied a public  performance permit, following a complaint from an unidentified source purportedly unhappy with the sexual content of work and some inserted segments that touched on Islam.
Yet, this play empowers women to speak up about what they are facing and how to overcome these problems to protect themselves from harm and become stronger.
The shame and stigmatisation of women's bodies continues. Sanitary pad brand Libresse's Know your V campaign was accused of 'dishonouring women' when it featured batik-inspired flowers allegedly in the shape of the vulvas on their packaging.
Laut Lebih Indah Dari Bulan – Prevalent sexism and abuse of women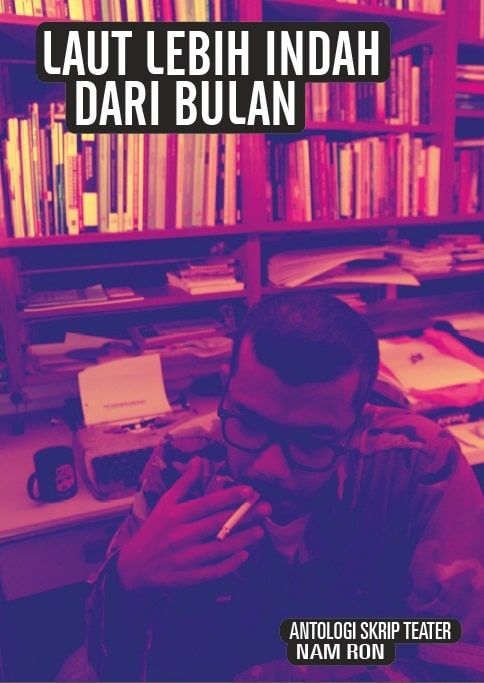 In Nam Ron's monologue Laut Lebih Indah Dari Bulan (2006, Alternative Stage), a young woman, Bulan (Marlenny Deen Erwan) unravels as she discovers her husband, Laut has murdered a young woman, Indah.
Like Nam Ron's earlier work Aku Nak Jadi Bintang, this play is an exploration of abuse and sexism, not only of the violent, explicit form, but the hidden stresses and lethal powers of gender norms that govern individual lives and relationships.
In the shadow of #MeToo and rising challenges to the patriarchal power, this work continues to resonate.
The Swordfish then, the Concubine (2016) – The power of youth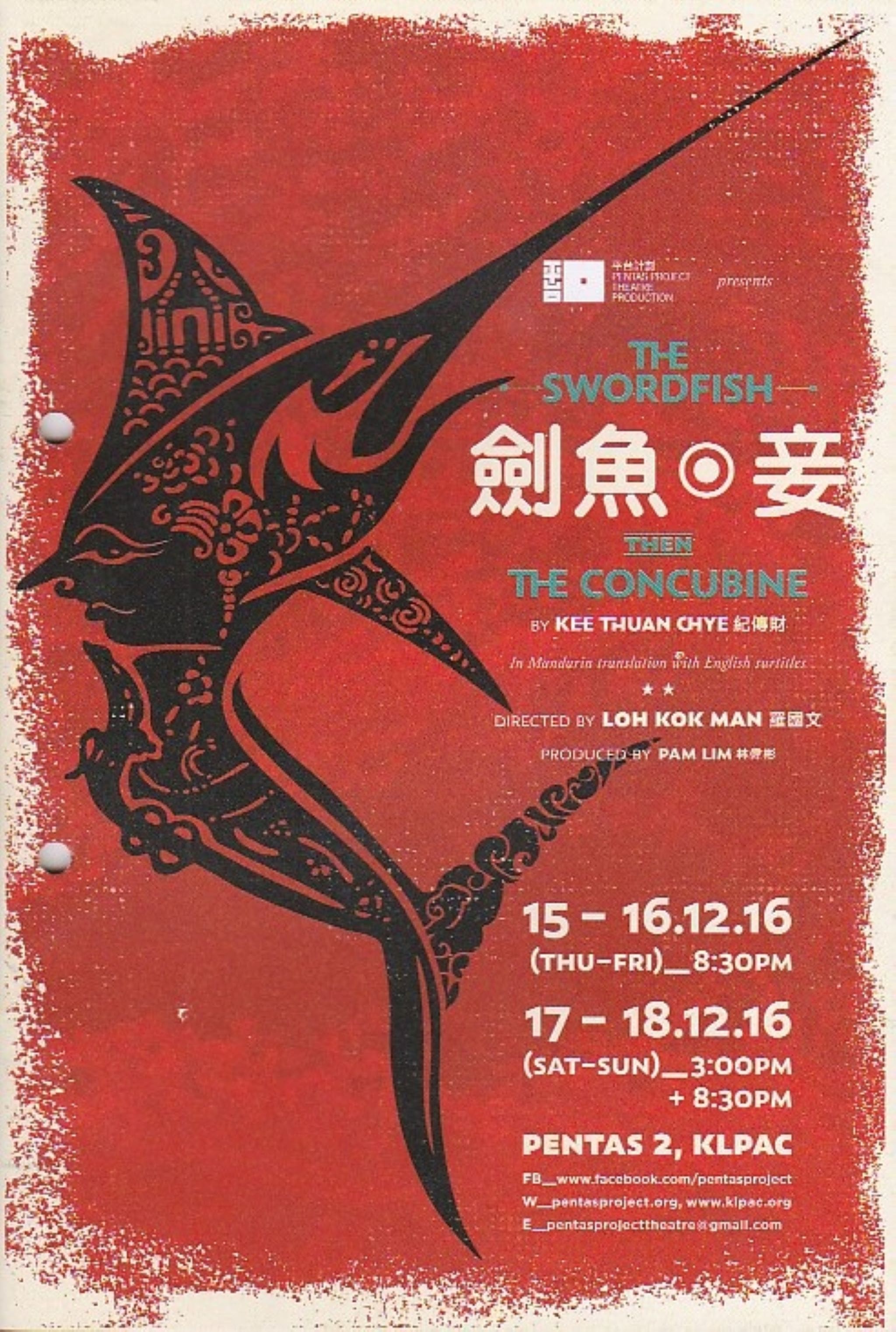 This play was a winner in an international playwriting competition in 2004 and had been staged in Singapore before it was produced in Malaysia by Pentas Theatre Projects and directed by Loh Kok Man.
The play centers on two characters from the Malay Annals. A young child saves Singapore from catastrophe through his wisdom, while the mistreatment of a young woman brings calamity to society.
The work is a fitting reminder of the power of youth to bring change and hold power accountable. All over the world, millennials and zoomers have led movements for social justice for minorities and climate change.
4.48 Psychosis – Advocacy in Supporting Mental Health in Malaysia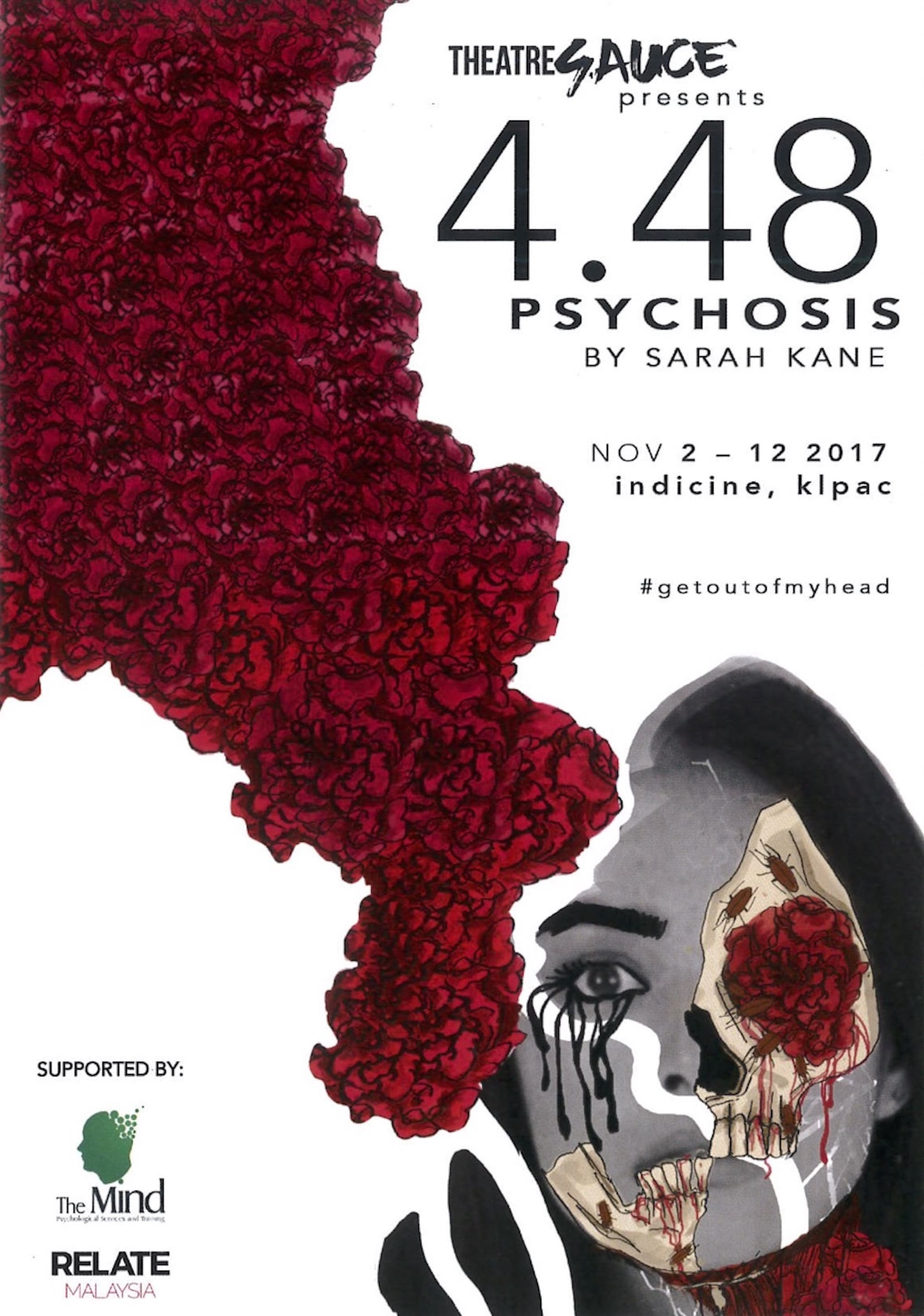 Produced by Theatresauce, 4.48 Psychosis (2017), written by Sarah Kane and directed by Kelvin Wong, looks into the life of a tormented young woman as she encounters violence and heartbreak.
This play addresses the issue of individuals dealing with clinical depression and societal pressure to be 'normal'. It explores themes of depression, mental health and suicide.
Depression affects 1 in every 10 Malaysians. However, many people tend to hide their condition because of the social stigma attached to mental health disorders. Since the pandemic, there has been a rise in the number of people facing anxiety and depression in their homes, leading to an increasing number of suicides.
In the first three months of 2021, there was an average of four suicide cases every day, with 336 cases reported to the police.
Currently, there are affordable mental health services to assist anyone in need of mental health support.

Version 2020 – Advocacy for Malaysia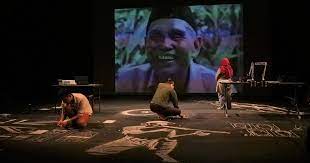 Directed by Mark Teh, Version 2020 (2018), part of 'The Complete Futures of Malaysia' series, looks into the visions and dis/continuities of Malaysia's futures based on Wawasan 2020.
Five performers – artist Fahmi Reza, actor Faiq Syazwan Kuhiri, dancer-choreographer Lee Ren Xin, and filmmakers Imri Nasution and Roger Liew – present their alternative versions of Malaysia's future.
Presented in a "playful and not so serious" documentary format, these personal experiences and national events take place between 1994 and 2018.
Version 2020 invites the audience to reflect on dreams, aspirations, hopes and contradictions for the individuals and Malaysia.
In 2020, instead of seeing flying cars, the COVID-19 pandemic has caused industries and communities to adapt to the 'new normal' of living amidst a pandemic.
A+ Works of Art had Wawasan 2020: Townhall exhibition (31 December 2020 – 10 January 2021) at Tun Perak Co.op where artists, writers and performers (including Mark Teh) gathered to interrogate and challenge Wawasan 2020.

Wanna discover more Malaysian theatre performances? Visit the MAMP website where we have an archive of plays, filled with vintage posters, programme books and newspaper clippings.